MOBILE SUSPENSION "TRIPOD" MOUNTS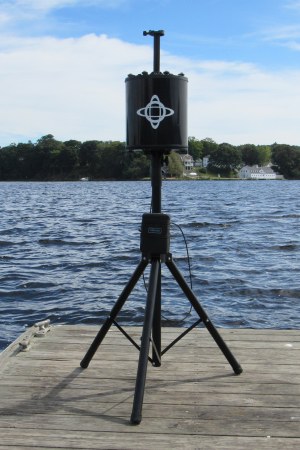 MSB-12-T with KS-4X4 gyro
Mobile Suspension "Tripod" Mounts combine a Mobile Suspension Base Mount

with a sturdy tripod frame and extension.

Gyromounts.com Mobile Suspension "Tripod" Mounts use a Kenyon Laboratories KS-4X4 X-Series Gyro

and the principal of gyroscopic vibration absorption to provide a "portable" gyro-stabilized camera
mounting system that can be used to isolate the camera from vibration, shock, and movement.
A 3-rd axis suspension system allows the gyro and camera to rotate in the yaw axis
for increased pan rates required by moving vehicle applications.

It can be used to gyro-stabilize digital video, DSLR, PTZ, and infrared cameras,

but is especially well suited to stabilize 360 cameras in VR applications.

For added flexibility the MSB-12-T can also be used as a "base mount" without the tripod stand.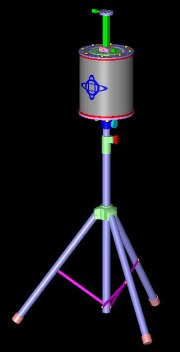 MSB-12-T

INCLUDES:
CAMERA MOUNTING BRACKET,
CAMERA MOUNT EXTENSION,
SPEAKER STAND ADAPTOR
REUSABLE SHIPPING CRATE,
TOOL KIT, USERS MANUAL
------------------------------------
$2,950 + GYRO
STABILIZATION CAPACITY:
1 - 5 POUNDS WITH KS-4X4 GYRO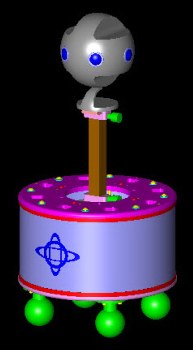 MSB-12 WITH KS-4X4 GYRO AND 6" EXTENSION
AND MOUNTING HOLES FOR "D-SIZE RAM MOUNT"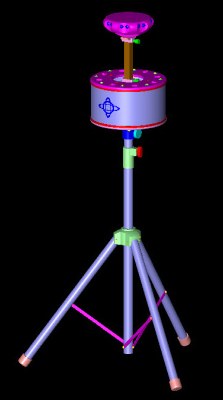 MSB-12-T with KS-4X4 gyro
GYROMOUNTS.COM