TURRET MOUNT PAN-TILT ENCLOSURES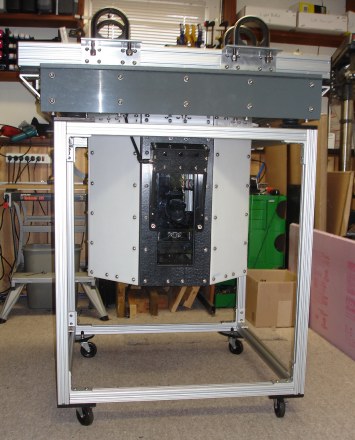 TURRET-36 WITH KS-8X8 GYRO

Gyromounts.com Turret Mount Pan-Tilt Enclosures are fully enclosed
Vibration-Proof Pan-Tilt Units for rooftop camera applications.
The optical glass window rotates with the camera and is synchronized with the
pan-tilt control functions for reflection free imaging.
A Kenyon Laboratories mechanical gyro-stabilizer and integrated Dynamic Suspension Mount
is used to virtually eliminate environmental vibration.
A thermostatic control unit is used to regulate heating and cooling inside the enclosure.
A joystick on the remote console provides fine control of the pan-tilt functions to the operator.
Dramatically increase the range and performance of high magnification cameras!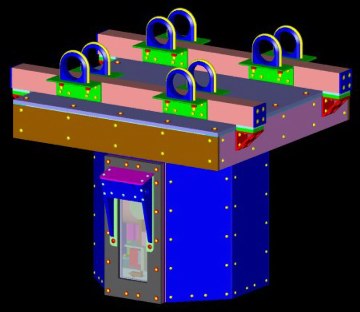 TURRET- 36

INCLUDES:
CAMERA MOUNTING BRACKET,
UTILITY STAND, CONTROL CONSOLE,
REUSABLE SHIPPING CRATE,
TOOL KIT, USERS MANUAL
------------------------------------
- REQUEST CONFIGURATION PRICING -
(SIZES AVAILABLE TO MATCH YOUR APPLICATION)


PAN-TILT CONTROL CONSOLE

GYROMOUNTS.COM